Canada Update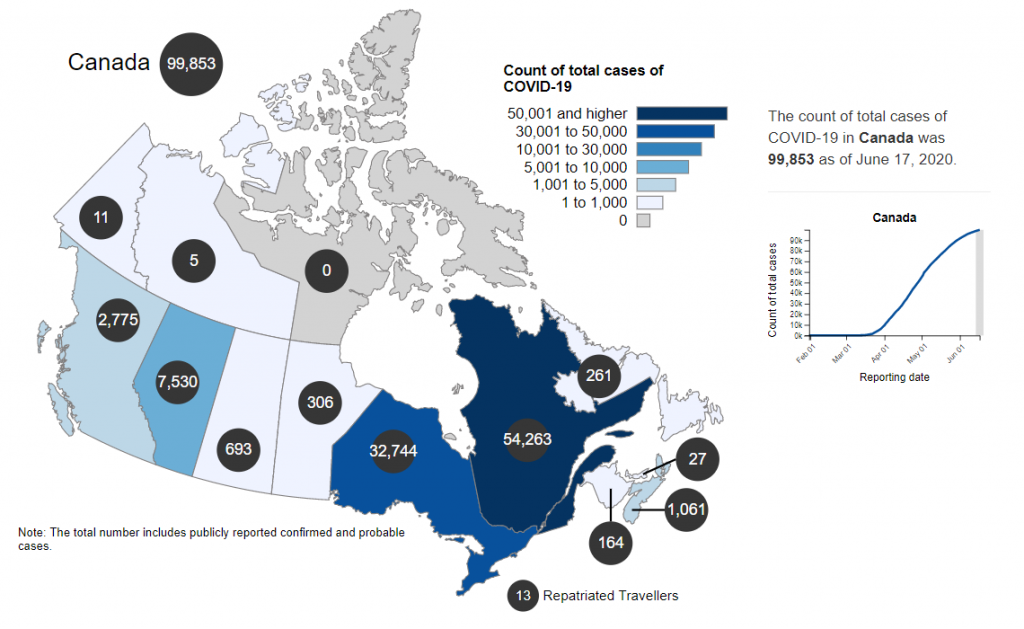 COVID-19 Symptoms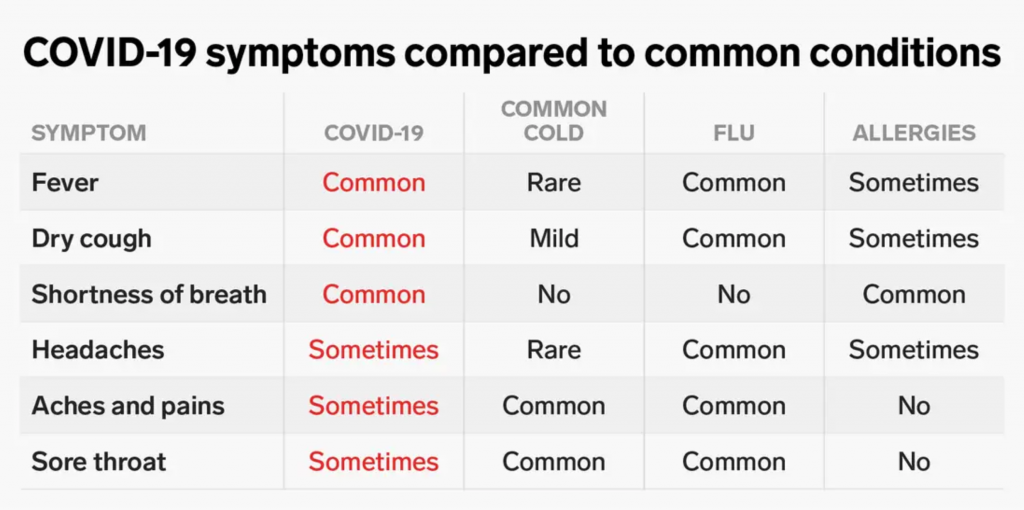 COVID-19 FAQ
What should I do if I have family members abroad?
· Please register their whereabouts at: travel.gc.ca. This will allow the government to send important updates to your loved ones while also providing the government with important data for key decisions to be made, such as sending emergency flights if needed.
What are the symptoms of Covid-19?
Most people (80%) with COVID-19 have mild symptoms and recover without needing special treatment. Symptoms may take up to 14 days to appear after exposure. Many people are presenting with cold or flu-like symptoms such as:
Fever,
Cough,
Muscle aches,
Fatigue, or
Shortness of breath.
Severe cases may have:
Difficulty breathing,
Pneumonia, and/or
Severe acute respiratory distress syndrome.
Individuals with fever, cough and/or difficulty breathing should seek medical attention.
Risk of severe disease may be higher for:
Older adults
People with chronic disease (for example: diabetes, cancer, heart, renal, or chronic lung disease)
Those with weakened immune systems
How long does it take for symptoms to appear?
· Can range anywhere from 2 days to 14 days; the average person sees symptoms after 5 days.
How long does the novel coronavirus last on surfaces?
· Plastic/Steel: 3 days, although some studies indicate this may be longer
· Cardboard: 24 hours
· Copper: 4 hours
· Air: when the virus is vaporized with very high pressure, it can continue to be detected after 3 hours in the air. This is a situation that does not happen in our usual day to day activities and only happen under special procedures and circumstances. Nonetheless, it is very important to to practice social-distancing by keeping a distance of about 6 feet (2 metres) from others.
Why do I need to wash my hands for at least 20 seconds? Does warmer water help?
· Cold and warm water are equally effective as long as soap is used. Water alone not effective at competing with the composition of the virus. Washing your hands with soap for a minimum of 20 seconds is recommended to effectively break the structural composition of the virus.
Why is so important to wash your hands?
· Respiratory viruses like coronavirus disease spread when mucus or droplets containing the virus get into your body through your eyes, nose or throat. Most often, this happens through your hands. Hands are also one of the most common ways that the virus spreads from one person to the next.
How else can I help stop the spread of the coronavirus?

Use proper sneezing and coughing etiquette: Cover your mouth and nose with a flexed elbow or tissue when coughing or sneezing, dispose of used tissue immediately, and wash your hands
Avoid touching your face (mouth, nose, eyes)
Practice social distancing: Avoiding shaking hands, hugging or kissing people, sharing food, utensils, cups and towels
Avoid close contact with anyone who has cold or flu-like symptoms
Seek medical care early if you or your child has a fever, cough or difficulty breathing
Clean surfaces that might have come in touch with the virus, and generally clean surfaces more frequently (especially in public spaces).
Clean frequently touched surfaces such as your phone, water faucets and doorknobs.
Does hot weather kill the novel coronavirus? Does eating ginger or drinking hot water stop the virus? Is the virus only dangerous for the sick and elderly?
No. There are many misconceptions about the virus right now, many of them are addressed by the World Health Organization at the following link: https://www.who.int/emergencies/diseases/novel-coronavirus-2019/advice-for-public/myth-busters